•

•

Rotary Transfer, CNC Drilling Machines, CNC Tapping Machines, Multiple Spindle Drilling
Drilling Machines
For over 47 years Universal-Automatic has built machines to drill holes in a variety of different types of parts. We are considered experts when it comes to delivering the right type of machine for the application. From simple cross-drilling of rivets and bolts to high-pressure drilling of 1.25″ holes at high feed rates Universal-Automatic can meet your requirements.
Opposed Spindle
Universal-Automatic is an industry leader in the opposed spindle market with designs that are flexible enough to allow changeover of 200 part lengths with only a numeric program change. We have proven tooling methods for practically every style of part with equally proven automation methods.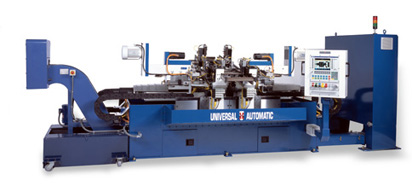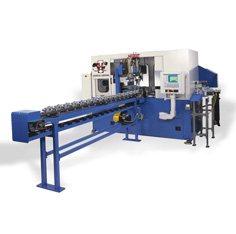 Rotary Dial
When part complexity becomes greater we offer our rotary dial machines. This offers an affordable option for parts that can be machined all in one clamping, while providing numerous machining stations to finish or check your parts. These machines can be as simple as a hand load drill and tap machine or as complicated as multiple axis high precision machines with up to 12 stations. In all cases these machine are fast and provide accurate, repeatable production.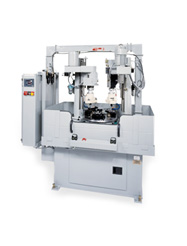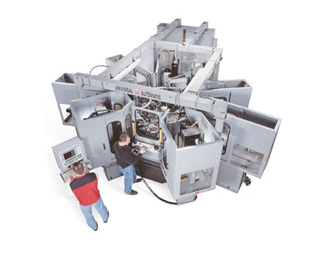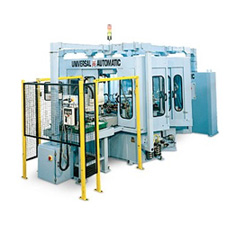 Single Spindle
Universal-Automatic got its roots started doing secondary operations to various headed and screw machine parts. Over the years we have become experts in parts handling and building machines with user-friendly tooling for simple operation jobs.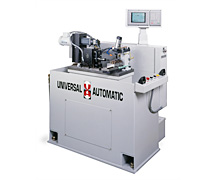 Multiple Spindle
Some parts require operations to be done on multiple sides of a part simultaneously. We offer several different solutions to achieve this task while still providing high accuracy and high production through-put.